Any problem with the electrical system can reduce the amount of work that gets done in a company. Even a minor problem could cause your power supply to fail, which would cause your computers, phones, and other essential components of your business to stop working.
When a fault develops, you need to have the underlying issue diagnosed and corrected as quickly as possible to ensure that you can get back up and running. In the best-case scenario, you should take preventative action to ensure you do not experience any downtime.
Every company is unique, but any company needs to ensure that all of its electrical systems operate securely. Electrical maintenance contracts ensure that your electrical services always operate at peak performance. In addition, visits from maintenance personnel at regular intervals can assist in the early detection of potential issues and implement preventative checks, thereby reducing the likelihood of placing an emergency call. 
Contracts for the upkeep electrical systems are an option for achieving this goal. In light of this, below you will find a concise overview of electrical maintenance contracts, which will equip you with the knowledge necessary to make an educated choice.
You can adapt electrical maintenance contracts with JG Beacham Electrical to deliver a specialized service tailored to your company's requirements and the particulars of your circumstance. JG Beacham Electrical is a pioneering industry leader in commercial and industrial electrical contracting. The company focuses on delivering service that is both prompt and affordable.
Do You Want Electrical Maintenance Contracts For Your Business? Call JG Beacham Electrical Now!
The Advantages of Electrical Maintenance Contracts for Your Business
Electrical maintenance contracts provide numerous advantages to any business. Compliance is the most obvious and arguably the most important. Companies are required by law to maintain electrical installations and anything connected to the electrical supply to a safe standard.
JG Beacham's electricians have approved professionals who follow government regulations and can perform the necessary routine maintenance to ensure that your company complies with this legislation.
While this is critical for your company, having an electrical maintenance contract also provides some additional benefits, including:
Regularly maintaining your property can help you significantly reduce the likelihood of being blindsided by an unfavorable circumstance, which is something that almost no one finds enjoyable in the first place.
If you failed the PAT testing or the periodic inspection for your company because a staff member is out sick or has left for another job, there is no reason to get worked up about it. It's possible for both of these things to take place. You can incorporate all this information into your financial plan. At this point, you can consider the plan to have reached its conclusion.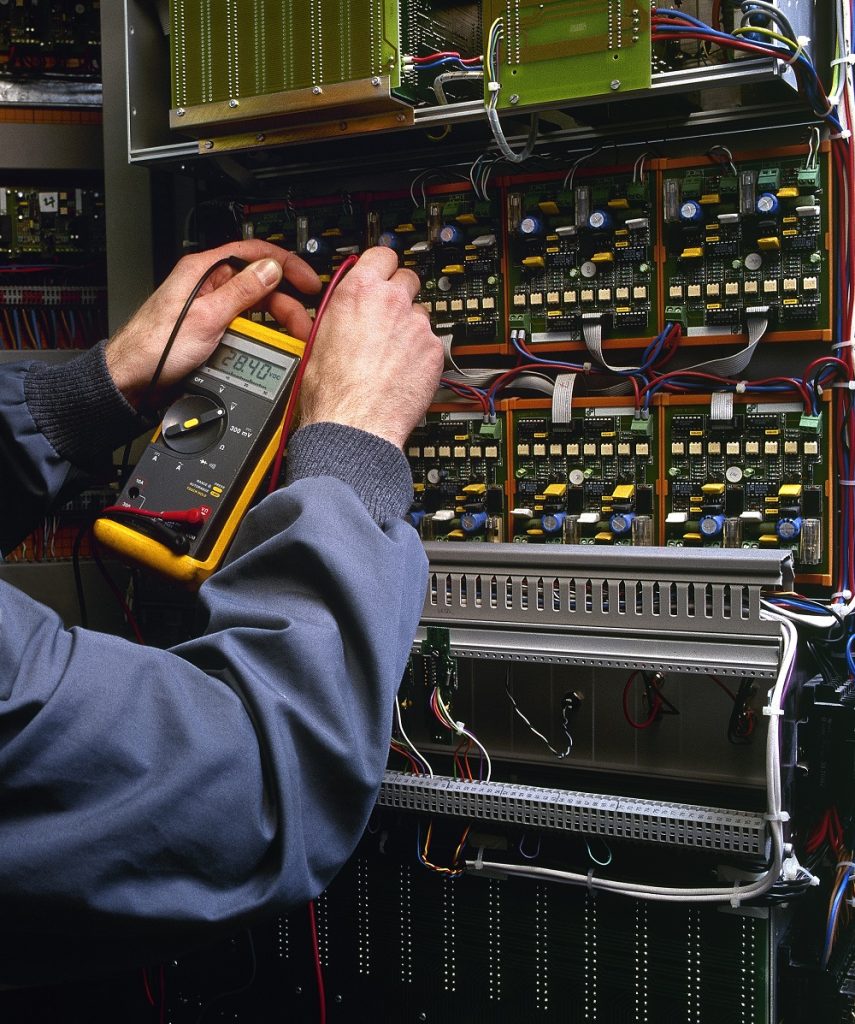 If the contract covers electrical maintenance, both parties may benefit from increased familiarity with the subject matter.
Once your business has established a close working relationship with the company that is performing the contract work, the electricians will quickly learn the intricacies of how your company operates and the systems that are currently in place. As a direct consequence of this, the amount of time necessary for fault finding and site visits will be reduced, which will benefit both parties.
You have the opportunity to make use of a specialized service for your business because you are a customer who has an electrical maintenance contract.
The customized service guarantees that if there is a problem, they will address it as a matter of priority, providing you with the reassurance and peace of mind that there will only be a minimal impact on your company due to the problem.
Even relatively minor electrical faults can result in significant issues that are especially problematic for businesses. However, all of JG Beacham's electricians offer extensive electrical maintenance contracts to ensure that your company is always protected to the greatest extent possible.
Frequently Asked Questions
What Are Electrical Maintenance Contracts?
Electrical maintenance contracts, also known as Electrical Service Agreements, are contracts that are made with electricians that determine the type of service that will be provided and allow both parties to have the specifics of such a service laid out in writing before the work begins. These contracts are also known as electrical service agreements.
A contract for electrical maintenance should also state that the work will comply with all applicable local codes, as well as the recommendations and standards of the relevant manufacturers and industries regarding workplace safety. You should never, ever let these three goals slip through the cracks, and a reliable contractor will work hard to ensure that they are met.
What Are The Items Included In Electrical Maintenance Contracts?
The following items are frequently covered by such contracts:
Equipment for monitoring
System of power supply
Switchboards and panelboards
Metering apparatus
Relays for safety.
Centers for motor control
Transformers
Switches for transferring data
Backup generators
What Is the Definition of Preventive Electrical Maintenance?
The term "electrical preventive maintenance" (EPM) refers to a program of regular inspection and service of equipment to detect potential problems and implement appropriate corrective measures via approved work process controls.
Reliable Electrical Maintenance Contracts
When you work with JG Beacham Electrical, we can modify our electrical maintenance contracts to provide a specialized service that is catered to the needs of your business as well as the specifics of the situation you find yourself in. In the realm of electrical contracting for commercial and industrial clients, JG Beacham Electrical is a pioneering industry leader. The mission of the company is to provide service that is not only quick but also reasonably priced.
Do You Want Electrical Maintenance Contracts For Your Business?
Call JG Beacham Electrical at +1-800-500-7600!

JG Beacham Electrical
3922 Geraldine Lane, Electric Street, New York, SC 29201, USA
+1-800-500-7600