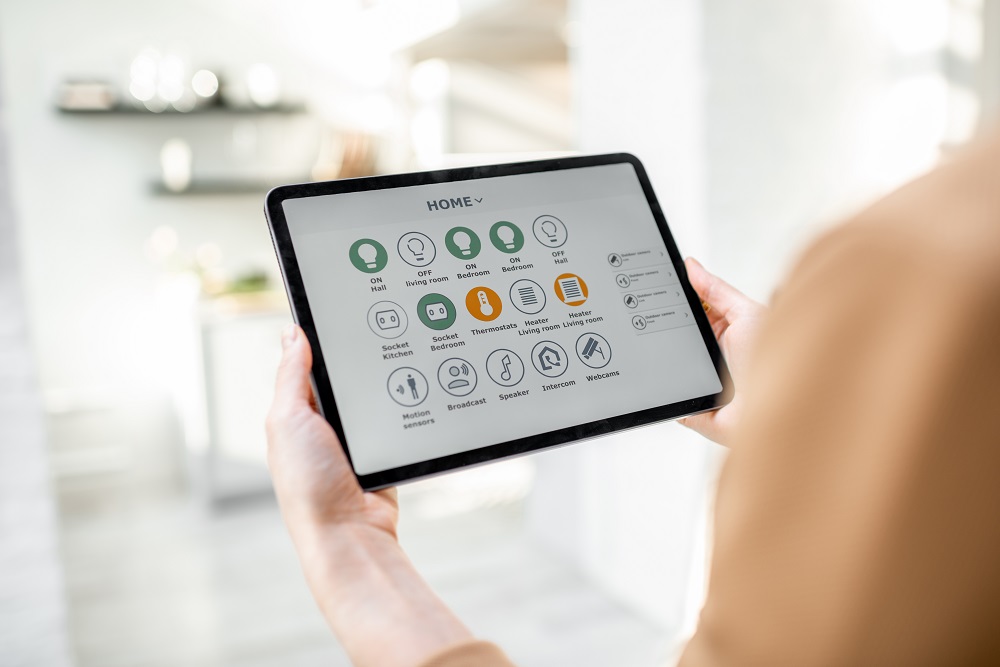 A reputable electrical service provider can handle all of your home's electrical needs. Examples of such upgrades include electrical outlets, ceiling fans, recessed lighting, emergency generators, interior and outdoor lighting, electric service upgrades, panel replacements, and house rewiring.
Electricians have observed numerous technologies starting to play a more significant part in the electrical services sector. As technology is developing into a more automated, networked, and productive industry like so many others, so is the demand for new electrical services. Finding electrical service in Savannah to cope with the times is possible. Here, we talk about six technologies that increasingly demand electricians' skills to maintain them well.
JG Beacham Electrical offers a comprehensive range of home electrical services and solutions, including electrical installations, repairs, and maintenance and repair. Our licensed and highly trained residential electrical technicians will arrive on time, answer your questions, communicate with you as the job progresses, work neatly, and do the job right for a reasonable price.
Looking For Electrical Services in Savannah?
Call JG Beacham Today!
Electrical Services That Have Evolved with Technology
The total electrical system is evolving, and electrical contractors' work is beginning to be impacted by this change. For example, innovative grid projects involve integrating sensors and other smart technology into the electrical system infrastructure for utilities and customers to obtain more precise information about energy usage and control it more precisely. Electrical contractors will facilitate the switchover to a smarter grid over the next few years. 
2. Electric Vehicle Charging Stations
The demand for electric vehicles (EV) has started to pick up and will continue to do so over the next several years. This only means that the need for more electricians with the skills and experience necessary to install EV chargers will have to be met. 
As fast chargers with up to 800 Volts and higher voltages become more prevalent, the ability to work with high voltages will be crucial. Overcurrent protection and safety switches are examples of regulatory requirements. 
Electricians may be required to install new circuits, breakers, and conduits, as well as the necessary wiring and connecting devices, depending on the task. The project may also include stub-outs for potential expansion. This kind of work is tackled by JG Beacham electrical services Savannah.
3. Energy-Saving Lighting Innovations
In recent years, LED technology has undergone a significant advancement. These lamps are significantly more effective and durable than other bulbs since they contain PCBs and other components.
LEDs will gain popularity in the next few years, and their designs and goods will improve. The utilization of other technologies will increase the efficiency of lighting fixtures. Remote control is possible for smart lighting.
In the future, they might even be able to adjust to their users' habits like smart thermostats now can. Additionally, reducing installation times are wireless lighting solutions. They sometimes increase speeds by as much as 70%.
4. Internet of Things (IoT)
A network of internet-connected gadgets that can exchange data is known as the Internet of Things (IoT). This IoT has emerged as one of the major technological trends of recent years. The rollout of 5G cellular mobile communications will permit more IoT adoption.
Electrical connectors will start working with IoT devices as they become increasingly prevalent. As a result, more electricians will need to learn about working with IoT devices. Additionally, contractors may begin using internet-connected products themselves.
There is an excellent need for landscape lighting. These days, people want to live outside and realize that landscape lighting can completely transform their backyard. In addition, clients want to maintain their outside space after the sun sets. After all, they spent their money on the landscaping and pool. It's a wise investment for home security as well. Homeowners can now buy fixtures that use 3 watts rather than one that consumes 150 or 200 watts. 
Cheap plastic Malibu Light kits from warehouse stores are no longer the standard for landscape lighting. Instead, the most recent outdoor lighting systems feature strong lights, elaborate designs, and lasting finishes that can be controlled over IP, just like indoor lighting fixtures. Furthermore, since you aren't vying for ceiling space and wire paths with HVAC and other contractors, installs are frequently more straightforward than interior lighting work.
6. Software for Managing Client Relationships and Projects
Businesses across various industries use software to increase productivity and boost profits. Electrical contractors may find these kinds of programs handy; some were even created for the sector. With the aid of this software, contractors can manage scheduling and billing, keep track of their interactions with clients, and generate less paperwork. In addition, electrical contractors can use project and customer relationship management software to make their firms more effective.
Frequently Asked Questions:
What Kinds of Electrical Installations are There?
There are three kinds of electrical installations: installations in homes, installations used in commerce, and installations for vehicles.
How Many Amps is a 3 Phase?
There are about 30 amps per phase in a 3 phase. So, for example, if 24,000 watts are divided by three if a three-phase supply is available, this results in 8000 watts being used in each phase.
What Does Electrical Maintenance Include?
Electrical maintenance includes regular inspections and repairs of the electrical systems in residential and commercial buildings. A review of power outlets is one of the many duties and systems the electrician performs. First, the electrical connections are examined.
Your Reliable Electrical Service in Savannah
JG Beacham Electric has provided service to Savannah since 2016 and will keep up with the times as new electrical innovations develop. We have a solid reputation and are committed to providing quality service at fair costs. It doesn't matter what the work entails, and we are committed to offering our customers the finest caliber of electrical services. 
JG Beacham is prepared to assist with any of your electrical needs, big or small. Our team of skilled electricians can help you with your residential or commercial electrical needs if you call us immediately.
Do You Need Expert Electrical Service?
Call JG Beacham Now!
Reach Us At 912-598-6230!

JG Beacham Electric
414 E. 35th St. Savannah
GA 31401
912-598-6230