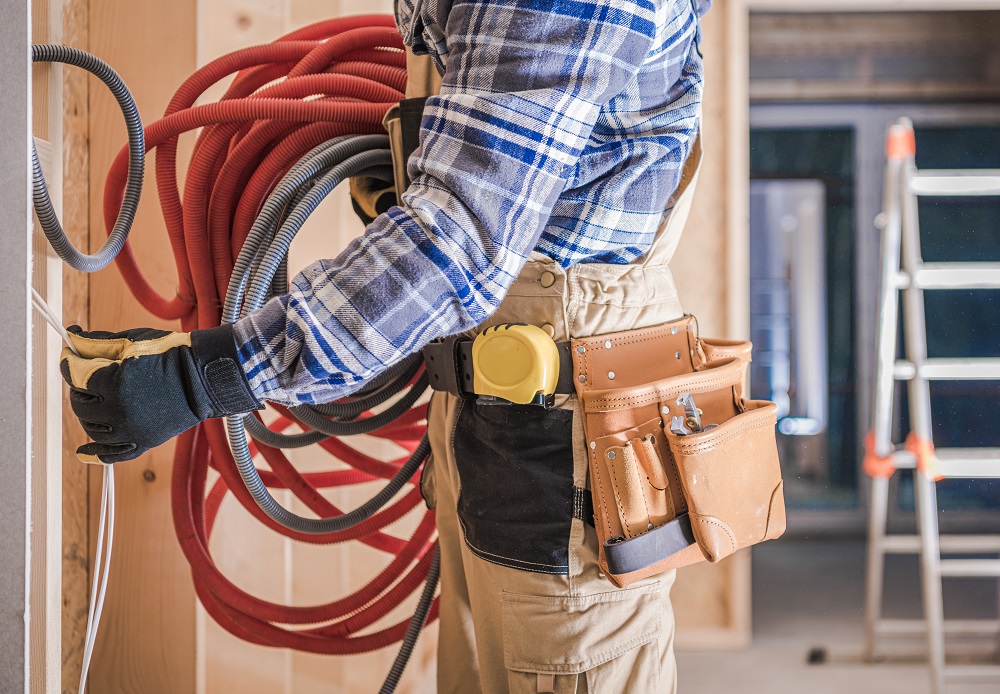 Electrical circuits and wiring act as your home's nervous system. Circuitry problems arise frequently, and you must resolve them as soon as possible if you want to continue living peacefully. It's pretty uncommon for us to try to address these problems ourselves because we need them quickly fixed. However, hiring a professional electrical contractor in Savannah for long-term, high-quality work makes sense.
When employing electric professionals, you want to strike the right balance between work quality and cost. Choosing a skilled electrician becomes challenging when you don't know what to expect. Consider the following things when hiring an electrician.
Seven Factors to Consider When Choosing A Professional Electrician
1.Certification and Licensing
Before selecting an electrician, the most important thing to look for is their qualification. First, examine whether they have received accredited approvals to operate and deliver services from relevant agencies. Certified electricians must adhere to the governing institution's professional and domestic guidelines.
Certified electricians must undergo an assessment procedure that includes vetting their work, site visits, reviews, equipment inspections, documentation, and client service delivery. They are only certified if they pass the assessment.
Certified electricians must follow the rules their regulatory body(s) put forth, or their license is withdrawn. This way, you get the best service with the slightest difficulty.
Another thing to think about when selecting electricians is their availability. Most electricians nowadays work flexible hours to accommodate your job schedule. These pros can set a time and date for you if you have a job or errands to run.
Electricians, like every other industry, face competition in the marketplace. Most electricians offer flexible working hours to remain ahead of the competition. Check with your neighborhood electricians to see whether they provide this service.
3. Qualifications and Experience
Regardless of the task's intricacy, an electrician's experience decides whether they have what it takes to do the job. But, of course, not all electricians are the same, and some specialize in different types of electrical work.
Choosing an electrician with the necessary qualifications and expertise means receiving the best service and quality possible. Electricians with credits and experience are well-equipped to tackle most problems. They are the ones you should think about if you want high-quality service.
Quality of equipment is another characteristic that distinguishes an expert service provider from a newbie. Tools represent a worker's quality, and if they employ high-quality equipment, they are more concerned with preserving safety and work standards.
Furthermore, the use of cutting-edge equipment provides excellent value for money. It implies that an electrician can work more efficiently.
Nobody likes interacting with a service provider who lacks professionalism. When picking an electrician, please pay attention to their demeanor and how well they communicate with you. When novice electricians commit to a task, they frequently fail to show up on time or make excuses. Be wary of such behavior.
A competent electrician will keep you informed at all times. The quality of their service reflects their professional appearance and attitude. An electrician should be proactive and enthusiastic about asking questions and learning about the problem so that they can solve it. You'll know they're the ones to hire if they demonstrate initiative and motivation.
6. Previous Client References
Previous clientele can attest to the competence and professionalism of an electrician. A professional Savannah electrician contractor will not hesitate to give testimonials to pique your interest. Client testimonials provide insight into the quality of service and its reliability.
Most service providers operate through a website, which includes a part for evaluations. If it doesn't work, there's always Google and Yelp. Certified professionals require good client feedback to acquire referrals and provide the best service.
The electrician you employ has a responsibility to provide the highest level of safety. Therefore, many safety criteria must establish whether or not an electrician follows them. It's critical to follow safety regulations since the last thing you want is an accident that costs you or the money.
When choosing services, ensure they have the necessary safety certifications and equipment. When hiring professionals, keep safety in mind and don't cut corners to save money.
Frequently Asked Questions
Isn't It Possible For You To Do Your Electrical Wiring?
Electrical code knowledge is required of licensed electricians. If you're going to the trouble of altering or adding electricity, be sure it meets current standards. Also, the professional will buy the suitable materials in the right quantities, resulting in the least amount of waste possible, saving you money in the long run. Additionally, if you fail an inspection and the city inspectors must return, you will be charged additional expenses. But, most importantly, when performing electrical repairs and installations, there is always the risk of electrocution and arc burns, not to mention that improper electrical work has a bad reputation for causing fires and catastrophic structure losses.
What Can You Do To Prevent Electrical Fires On Your  Property?
Here are some suggestions for preventing electrical fires on your property:
First, when not in use, unplug heaters and other such appliances.

Heat-generating gadgets frequently cause electrical fires.

Instead, use power cords that are grounded.

Discard devices with damaged cords 

Follow the manufacturer's instructions.

Finally, make improvements to your electrical system.
When Should You Hire an Electrician?
Nobody wants to enlist expert assistance when it isn't required, whenever there is an electrical issue! So it's not a problem for us to provide the confidence you need. Furthermore, tripped circuit breakers, flickering lights, poor wiring, and other issues frequently require our urgent attention.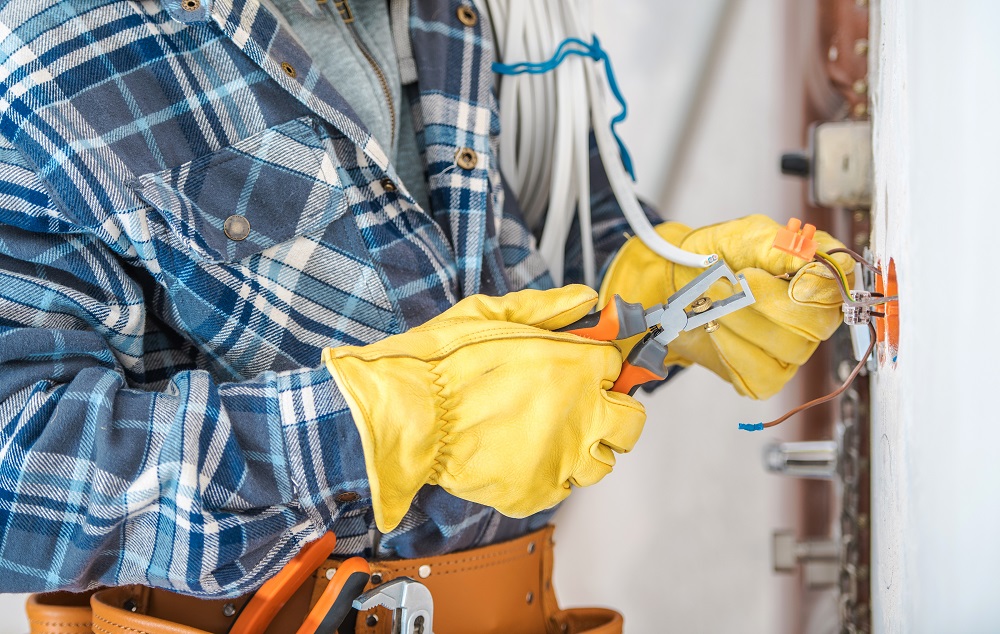 The Best Electrician Contractor
JG Beacham Electric is the best electrical contractor to call when you need quality service. We have been serving the community for the past six years, and our team of experts is qualified to handle any electrical job you may need to be done. We can do everything from installing and repairing lighting to wiring repairs and maintenance. Contact us today to schedule an appointment!
Call JG Beacham Electric At 912-598-6230 Now!
JG Beacham Electric
414 E 35th St, Savannah, GA 31401, United States
912-598-6230