Electrical Services in Pooler, GA By JG Beacham Electric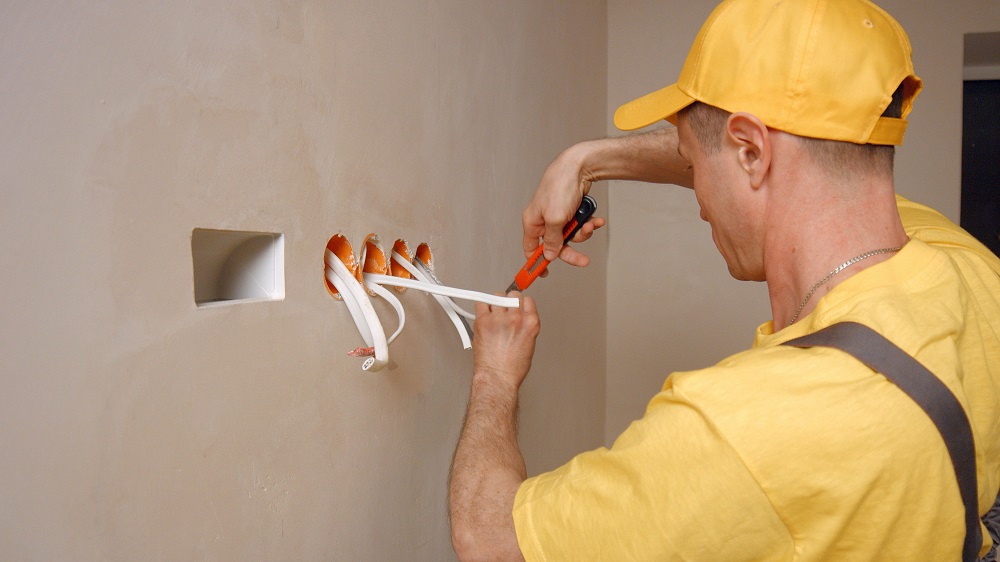 We all use electricity daily, but most of us don't think about it until something goes wrong. It's aggravating and inconvenient when your electricity isn't operating correctly. A qualified electrician can assist you in restoring power to your home swiftly and efficiently.
JG Beacham Electric has a team of professional electricians that have extensive experience and expertise. We can help you out whether you have a power outage or need electrical work done. So don't let a flawed electrical system put your family or your property in danger; contact us today and ensure that your home or office is safe.
Electrical Services We Offer In Pooler, GA
In today's society, losing power is extremely difficult for businesses and individuals. Due to severe weather, broken power lines, or other electrical service issues, blackouts that last for hours or days are incredibly inconvenient and disruptive. The most cost-effective solution is to install a standby generator. You will be able to keep your loved ones safe and comfortable, even in an emergency.
JG Beacham Electric will take care of all your residential electrical needs. It doesn't matter what the problem is. Our qualified residential electricians can handle it all, from electrical outlets and ceiling fans to emergency generators and recessed lights, interior and outdoor lighting, panel replacements, and house rewiring.
JG Beacham Electric can handle your electrical wiring needs, from basic repairs to emergency generator installations, office and warehouse repairs, as well as new construction installations, build-outs, and remodeling, so that you won't worry about downtime.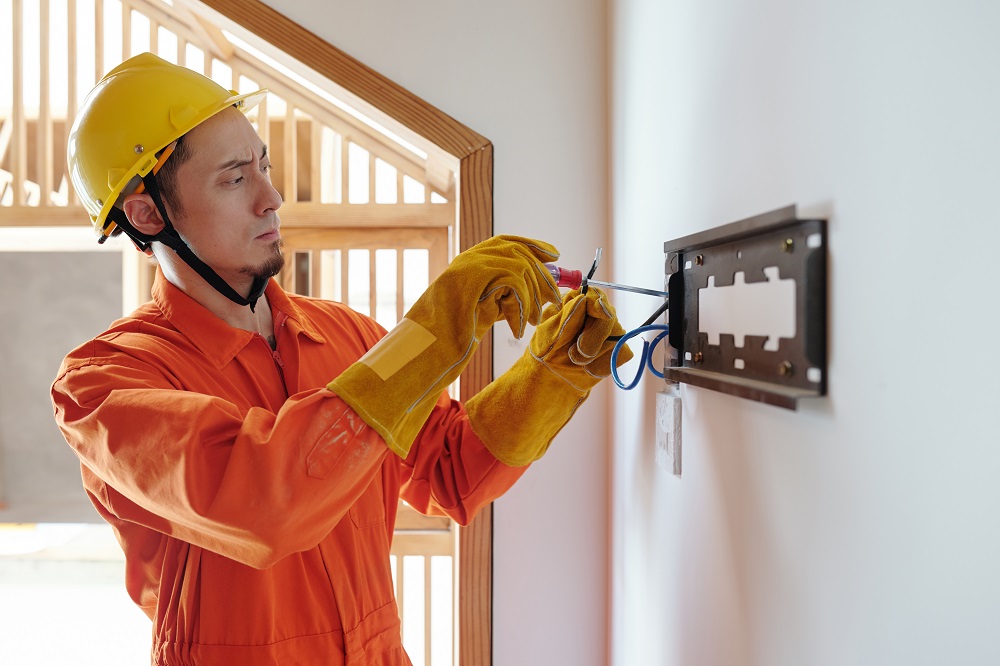 Property owners may see damaged circuits, outdated wiring, and other standard electrical faults. They can, however, be subtle, difficult to detect, and dangerous in particular settings. Electrical fires, property damage, and physical harm are just a few of the consequences of a badly constructed or disregarded electrical system. JG Beacham Electric will inspect your property to ensure the safety and well-being of your investment and your family.
Our electrical check services will alert you to any potential electrical hazards that may have arisen due to general neglect, age, or improper installation. Allowing our licensed electricians to do the necessary repairs will give you peace of mind, knowing that your electrical system is up to code and follows all applicable laws. Our inspections also include recommendations for energy conservation and long-term power savings. JG Beacham's electrical inspections help ensure that you have safe and dependable power.
Installation and Repair of Lighting
JG Beacham Electric will complete any residential or commercial lighting project to your satisfaction, whether you require repairs or new installations. We work on recessed lighting, wall sconces, chandeliers, bathroom and kitchen under-cabinet lighting, and outdoor lighting. JG Beacham Electric uses the most up-to-date lighting technology, such as LEDs and smart devices, to assist clients in quickly and economically creating the most suitable lighting solution.
JG Beacham Electric offers the expertise to meet any outdoor lighting requirements. Outdoor lighting is essential for navigating your way outside your home at night, adding drama to your home and the surrounding landscape, and increasing the overall curb appeal of your property.
Aside from breaker panels, any cabling leading to newly installed or modified outlets, kitchen and bathroom remodels, recessed lighting, and larger appliances are usually necessary. The age of the wire also influences the need for replacement.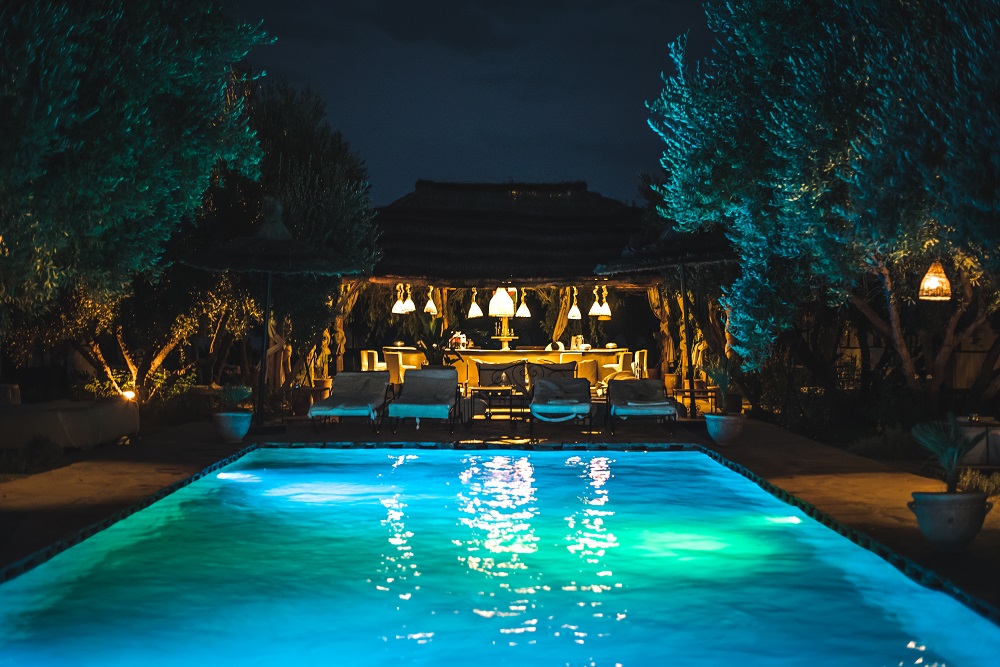 JG Beacham Electric has the knowledge and experience to install and maintain the electrical equipment for any hot tub or swimming pool, whether it's for personal or commercial use. Certified electricians complete our installations, and municipal or county inspectors handle all safety and code inspections. We follow or exceed current National Electrical Codes. JG Beacham Electric ensures that your pool or hot tub is wired correctly and meets current safety standards.
Frequently Asked Questions
A ground fault occurs when an electrical current is suddenly grounded. A GFCI outlet cuts the power off quickly. The outlet detects ground faults by measuring the current flowing between the circuit's hot and neutral ends. If the system detects a current differential between the two ends, the circuit is instantly switched off, reducing the risk of electrocution or damage to equipment plugged into the outlet.
Where Should You Install GFCI Outlets?
The following parts of your home should have GFCI outlets installed:
Bathroom
Because of the high moisture content of the surroundings, you should put GFCI outlets in all bathroom outlets.
Basements
Because these are high-moisture locations with a lot of dust, GFCI outlets should be installed in all unfinished basements and crawl spaces.
Kitchens
Laundry Rooms
Outside
Rain and snow can cause damage to outside outlets. Install GFCI outlets outside to reduce the chance of electrical damage. It is particularly true around pools or hot tubs.
What Is The Procedure For Resetting A GFCI Outlet?
While resetting a GFCI outlet is simple, you should first inspect the area surrounding the outlet. Check for water, dust, grease, or worn wires, and ensure the outlet is in good working order. If the outlet trips again right away, you may need to get it inspected by a professional electrician. Contact JG Beacham Electric for additional information about GFCI outlets or to inquire about our electrical installation services.
Why Choose JG Beacham Electric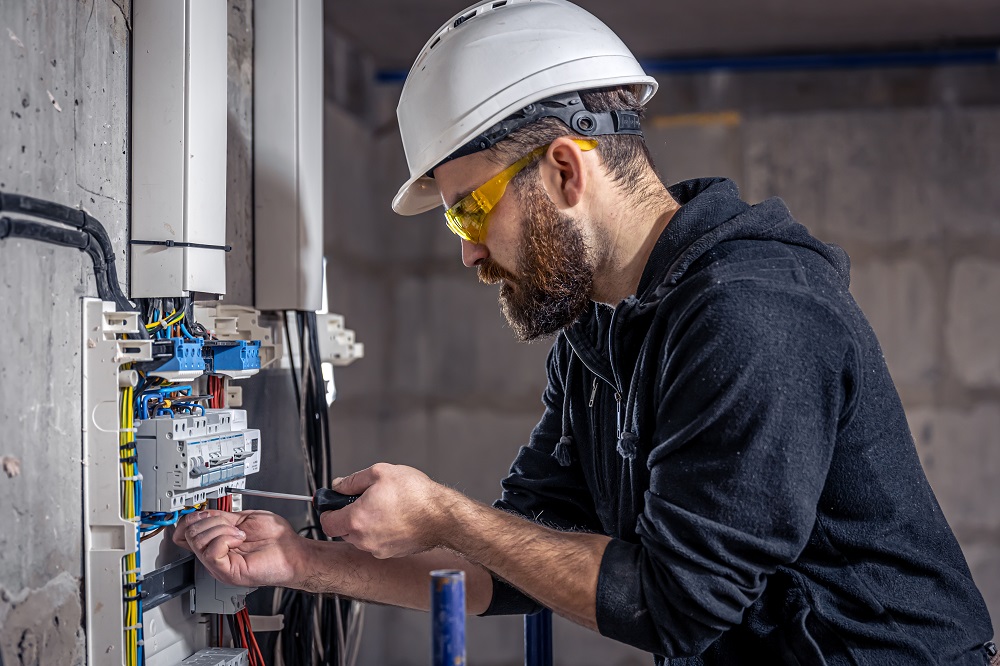 JG Beacham Electric offers electrical services in Pooler, GA. We have six years of experience and can handle any electrical project, no matter how big or small. JG Beacham Electric employs electricians that are up to date on the latest technologies, techniques, industry standards, and building codes. We also maintain the most significant degree of quality that an electrical contractor should provide.
We put your comfort and safety first at JG Beacham Electric. As a result, our electricians are always available no matter what electrical issue you're having or what time it is.
Proudly Serving Pooler For The Last Six Years
Pooler is a city in Chatham County, GA, and part of the Savannah Metropolitan area. Pooler is located northwest of Savannah, on Interstates 95 and 16.
Pooler is the focus of business development in west Chatham County. Godley Station, the economic development center, has attracted major companies to the area, including JCB, a construction equipment manufacturer. The headquarters of Blue Force Gear, a military gear manufacturer, is located there. A private aircraft manufacturer, Gulfstream Aerospace, is located just outside the city limits. It is one of the county's leading private jet manufacturers, employing many workers in the Savannah and Pooler areas. One of the newest commercial centers in the neighborhood, The Shops at Godley Station, is bringing in new money. The city's rapid growth is due to low crime rates and a small-town community atmosphere. Pooler is presently one of Georgia's fastest-growing cities.
Pooler, Georgia is one of the world's most popular tourist destinations due to its varied offerings of activities. First, visit the National Museum of the Mighty Eighth Air Force for a blend of history and action. Several interactive exhibits, outdoor memorial spaces, a lovely tiny chapel, and a B-17 restoration project are all available at this museum. Next, learn about the Mighty Eighth, a Savannah-based battalion instrumental in the WWII war.
In Pooler, bear ax-throwing is a new adventure sport that thrill-seekers will enjoy. Like bowling, it's as simple as inviting your friends and renting a lane. But, before you try to hit various point zones on the lane's goal, a certified instructor will educate you and your teammates on how to throw the axes effectively.
Oglethorpe Park has hosted races. It lies at the heart of the Pooler community and attracts visitors from across the area. While the races are usually thrilling, with the chance of accidents adding to the thrill, the tailgate tradition is something to look forward to in the long term. Fans arrive early and put up grills in the trunks of their cars.
We Also Service Tybee Island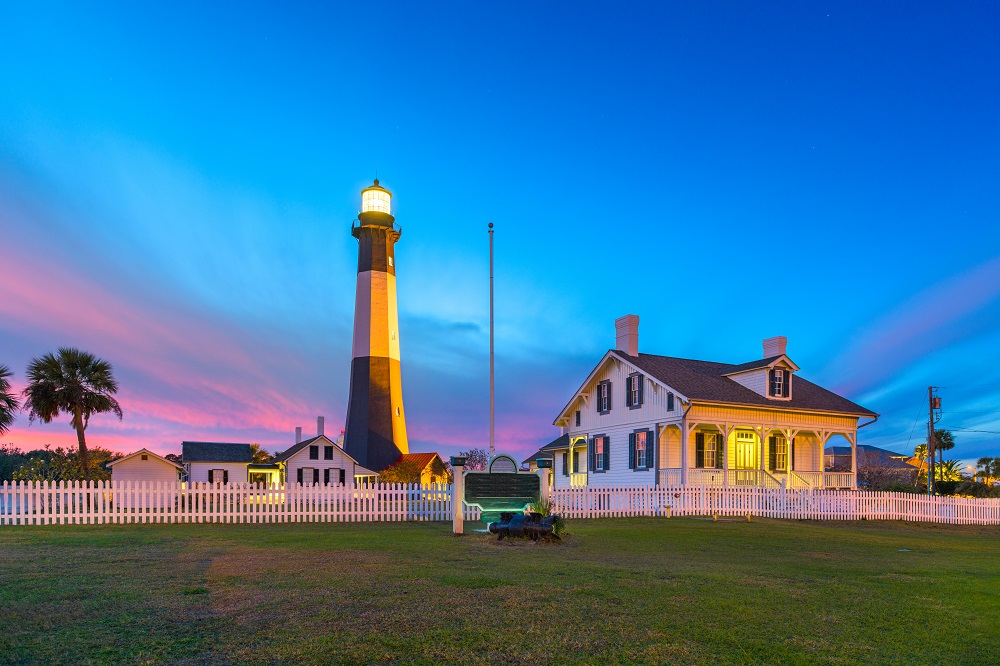 Tybee Island is an island with a tiny hamlet in Savannah, Georgia. It's known for its wide, sandy beaches, including South Beach, a pier, and a pavilion. Fort Screven is home to the Tybee Island Light Station and Museum and 19th-century concrete cannon batteries in the island's north. The 18th-century lighthouse has been rebuilt multiple times and is still active. The museum at Battery Garland focuses on local history. Tybee Island is the perfect place to go if you're looking for beach time, sun, and seaside relaxation.
For All Your Electrical Needs,
Contact JG Beacham Electric At 912-598-6230 Now!
JG Beacham Electric
414 E 35th St, Savannah, GA 31401, United States
912-598-6230