Repairs, Upgrades, And Installation Of Breaker Panels
Repairs, Upgrades, And Installation Of Breaker Panels by JG Beacham Electric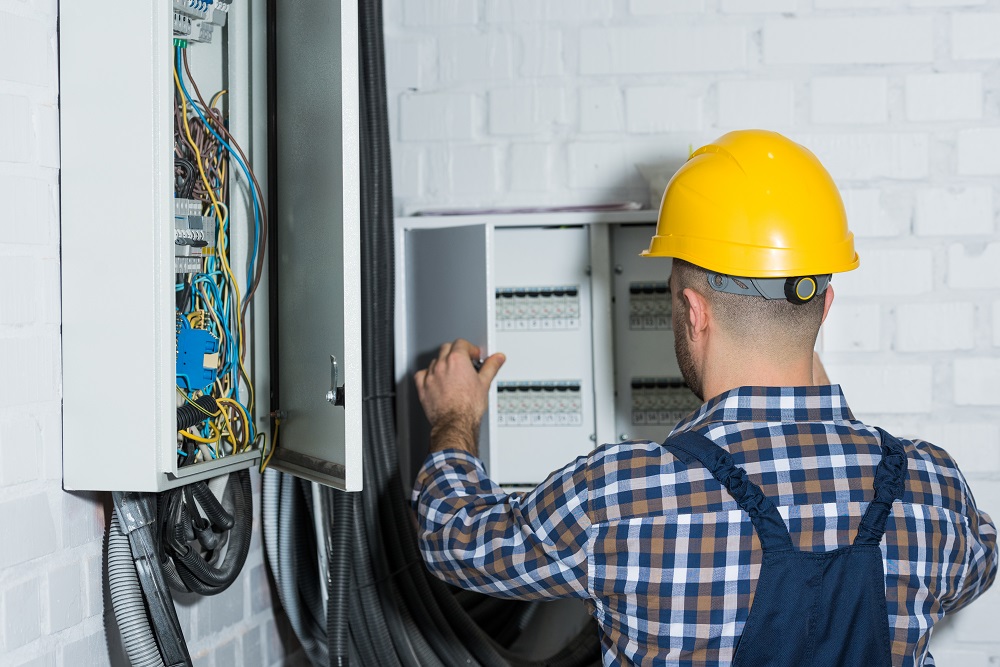 An electrical panel is a component of your electrical system that distributes power to all of your home's circuits. This component also houses your home's fuse or circuit breaker switches, which will shut down your system if it receives too much electricity.
The breaker panel is the beating heart of your electrical system, circulating energy throughout your home in the same manner that your heart does with blood. For your entire electrical system and larger home, it's critical to contact a professional electrician like JG Beacham Electric and get any electrical panel issues addressed. For breaker panel repairs, upgrades, and installation, contact us today!
To Schedule An Appointment,
Contact JG Beacham Electric At 912-598-6230 Now!
Signs It's Time To Replace Your Breaker Panel
Unless we need to switch a circuit breaker, we rarely think about our electrical panels. However, because the electrical panel is one of your home's most critical electrical components, you must watch it to ensure it's working correctly. Here are some indicators that your breaker panel needs replacement.
1. The Electrical Panel Is Older Than 25 Years
An electrical panel's average lifespan is between 25 and 40 years. However, variability exists due to various factors, including power surges, wear and tear, and manufacturer defect.
A breaker panel more than 25 years old can be unsafe. However, suppose you don't want to replace it since the panel could last another two decades. In that case, an electrical examination by one of our electricians is a brilliant idea to ensure everything is in working order.
2. Burning/Burnt Smell
If your electrical panel has a charred or burning odor in or around it, you should be concerned right away. When circuit breaker panels fail, severe house fires can destroy your property and neighbors. If you detect these odors, you must upgrade your electrical panel immediately.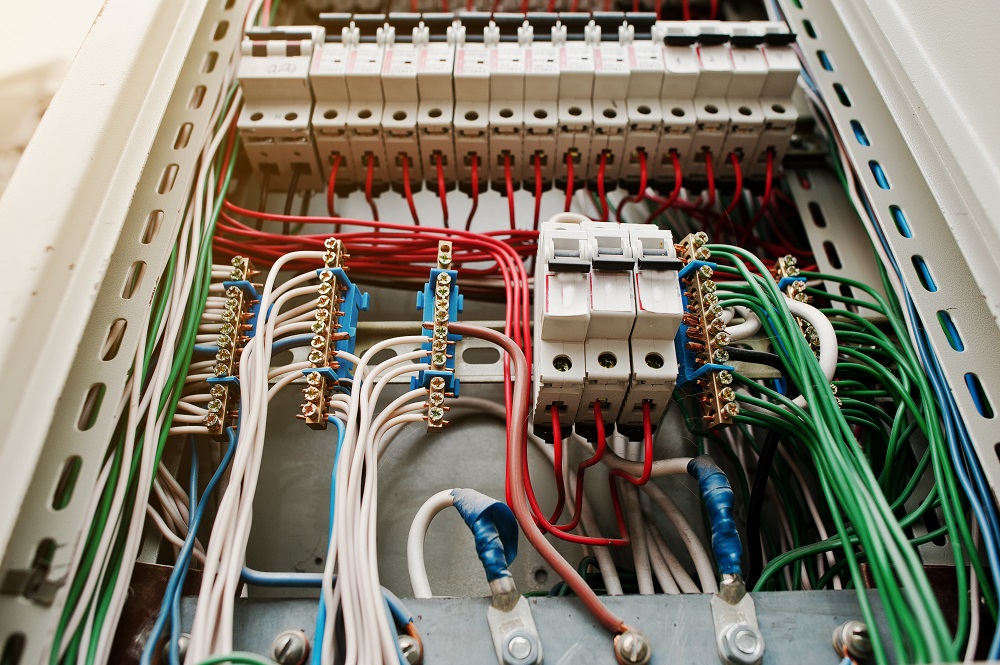 Circuit breakers are meant to trip and shut off the flow of electricity when circuits use too much power. This design protects you against the dangers of too much power being pushed through your electrical system, but it could also indicate that your electrical panel needs to be upgraded.
An electrical panel's capacity may be insufficient to provide enough electrical flow, resulting in often tripped breakers. You can employ our domestic wiring services to get your inadequate panel replaced instead of repeatedly flipping a breaker back on.
4. Lack Of Enough Outlets
If you frequently don't have enough outlets, there is a similar issue with the electrical panel that enables too little electrical flow. While a power strip may appear to solve the problem, it is not suggested to overload any single outlet. Instead, our electricians can add more dedicated circuits to your electrical system to build new outlets if there is space.
If your current electrical panel is inadequate to accept new circuits, you will need to have it updated so that new dedicated circuits may be used to power your outlets.
5. Addition Of A Large New Appliance
Adding a new appliance, such as a dishwasher, or one with a more significant electrical draw than your old appliance, may necessitate the purchase of a new electrical panel. Many electrical panels, like outlets, are at capacity and will need to be replaced before you can securely use your new device.
6. Breaker Panel Is Warm Or Hot To Touch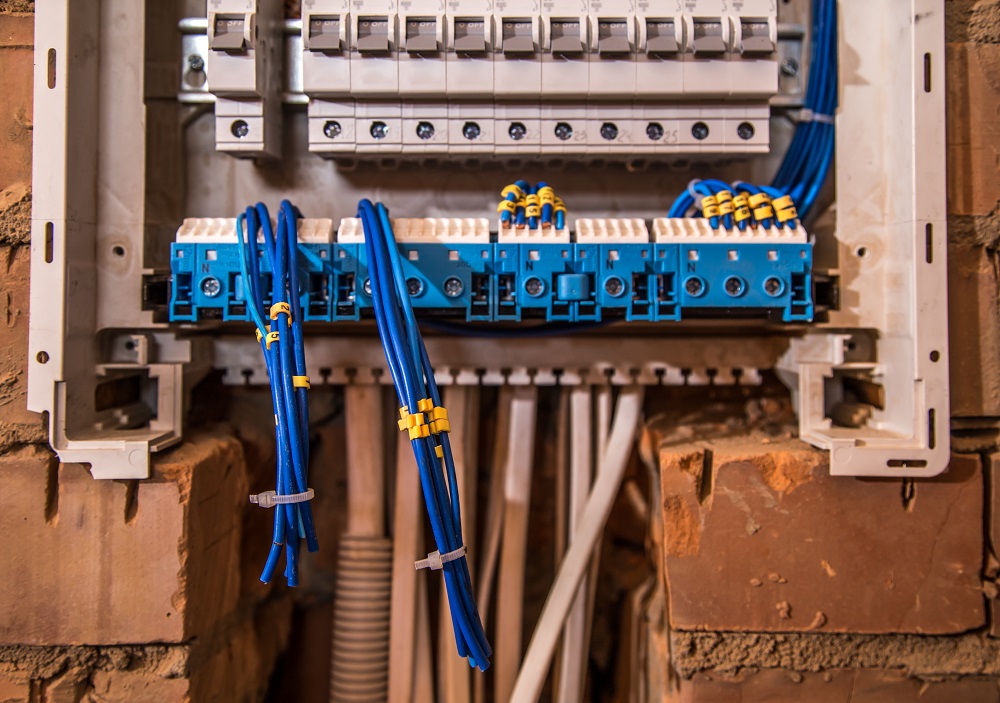 The temperature of your electrical system is one of the most important things that an electrical panel controls. When a circuit breaker trips due to overheating, it protects your home from an electrical fire.
However, if your electrical panel feels warm or even hot when you touch it, this could indicate a significant problem that requires you to replace the panel entirely. You can have one of our electricians troubleshoot the electrical panel onsite to confirm that the problem is resolved.
Reasons Why It Is Worth To Upgrade Your Electrical Panel
A panel upgrade can be expensive, but it's well worth the investment. Not only are panel upgrades beneficial to your house's safety, but they also raise the selling value of your home and attract additional return on investment. Below are reasons why the investment is worthwhile.
1. It Protects Your Home.
Each year, over 50,000 electrical fires occur, resulting in an average of 500 deaths. Outdated or overloaded electrical panels frequently cause electrical fires. A breaker panel like this poses a threat to your family and house. Upgrading your panel is a worthwhile investment because it will safeguard your family from fires caused by a defective electric system.
2. It Raises The Value Of Your Home.
It would help if you regularly made renovations to secure and, ideally, boost the value of your home on the real estate market. The value of your home will increase as well, given that an electrical panel has a lifespan of 20-30 years and the renovation process itself includes a significant investment.
Since more and more individuals have power-hungry gadgets and electronics, an improved electrical panel with a high amperage will undoubtedly serve as a crucial selling point if you decide to sell your home.
3. It Keeps Your Electrical System Safe.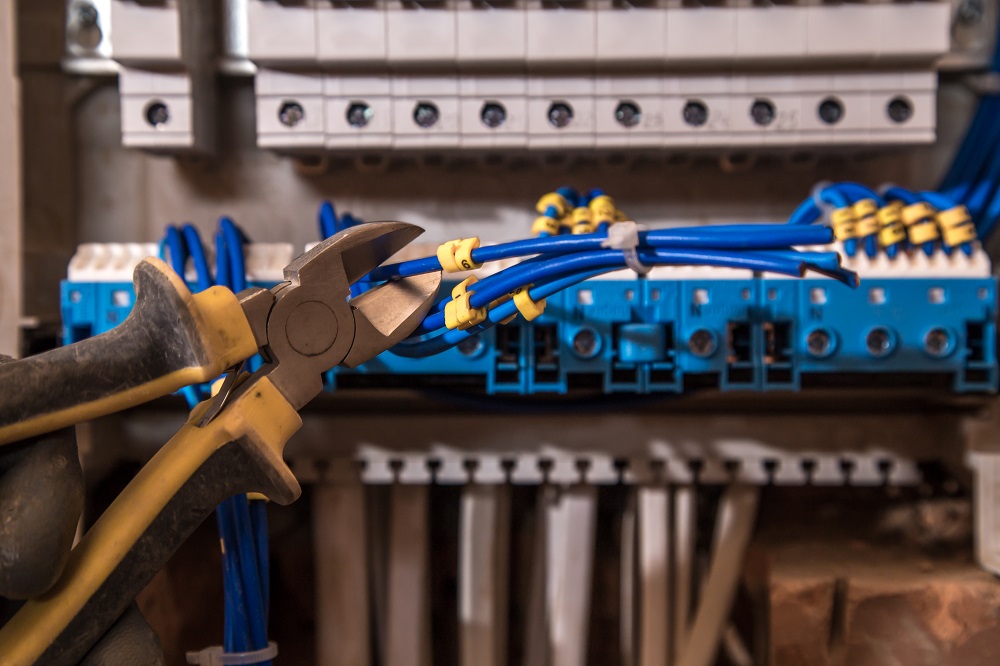 Even if your panel isn't malfunctioning or at risk of causing electrical fires, it can nonetheless harm your gadgets or newer appliances by destroying them. In addition, your breakers will frequently trip if the panel can't handle the new power needs and keep up with the energy use, putting your devices and appliances at risk.
Suppose you have pricey appliances and electrical equipment, such as laptops, smart TVs, or game consoles. You can use as many gadgets as you need without causing your breakers to trip if you invest in a new electrical panel.
Frequently Asked Questions
Breaker panels are the heart of any home's electrical supply system. They separate high-pressure power feeds into subsidiary circuits while also supplying each circuit with a protective fuse or circuit breaker in one enclosure. It makes them easy to access when needed and avoids dangerous shocks from different voltage levels between rows within your house.
What Are The Most Common Electrical Panel Problems?
Electrical panels help to keep your home safe. It's critical to address any issues with the units as quickly as possible to avoid fires and other risks to your home or property. Some of the most frequent issues you may run into include:
Overcrowding
The electrical panel in older homes or buildings may not have enough amps. In addition, multiple cables connected to the same breaker can result in a congested panel with double-tapped breakers.
Insufficient capacity
If you observe power surges and flickering lights in your home, you may need a larger panel.
Corrosion
What Are The Advantages Of Upgrading A New Electrical Panel?
By upgrading your panel, you will be able to:
Increase the number of outlets and circuits in your home.
Ensure the panel is in good operating order to avoid some electrical repairs.
Avoid overloading circuit breakers.
Reduce the number of overloaded outlets.
The Best Breaker Panels Repairs, Upgrades, And
Installation Services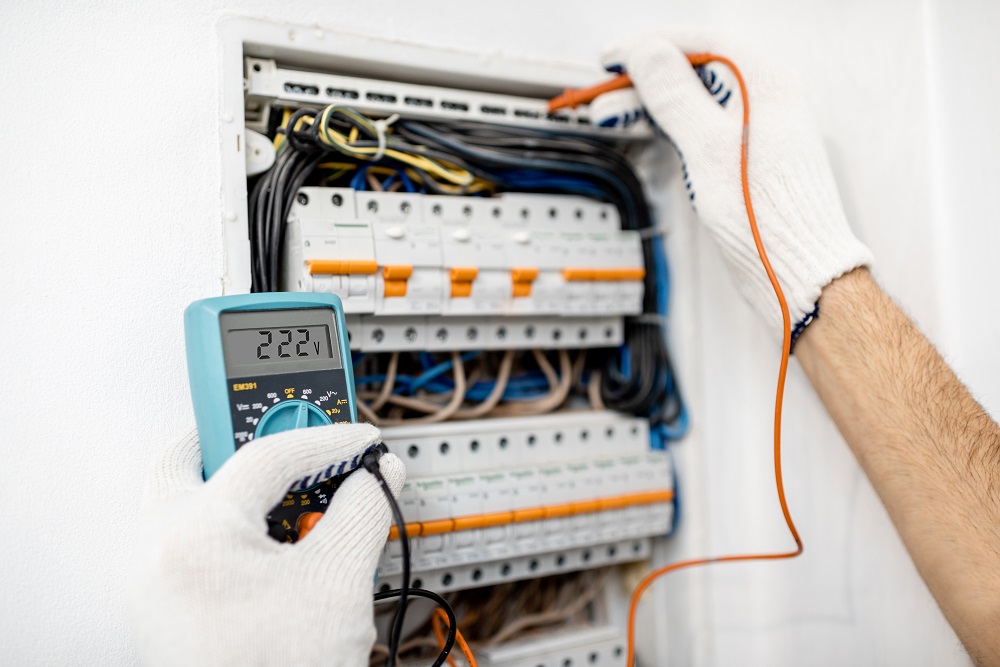 The breaker panel is an essential part of your home's electrical system. It continuously distributes power throughout your home and protects your home from power surges and other potential risks. As a result, it's critical to have your electrical panel periodically maintained by a certified, bonded, and highly skilled electrician like JG Beacham Electric. We assure you that our electricians can handle any electrical issue so we can leave your property in a safe condition.
Upgrades and Installation of Outdoor Lighting
JG Beacham Electric offers a full range of outdoor lighting services for residential and commercial customers, including wiring, outdoor switches, GFI circuits, and motion sensors. We take care of everything to improve the appearance, value, and safety of your property outside. Lighting fixture installations, lighting fixture repairs, lighting upgrades, and maintenance are all handled by us. Our certified electricians have the skills and expertise to efficiently install any walkway, road, parking lot, pool, hot tub, play area lighting, building lighting, plant lighting, or outdoor signage lighting.
To Request A FREE Electrical Inspection,
Call JG Beacham Electric At 912-598-6230 Now!
JG Beacham Electric
414 E 35th St, Savannah, GA 31401, United States