Upgrades And Installation Of Outdoor Lighting
Upgrades And Installation Of Outdoor Lighting
by JG Beacham Electrical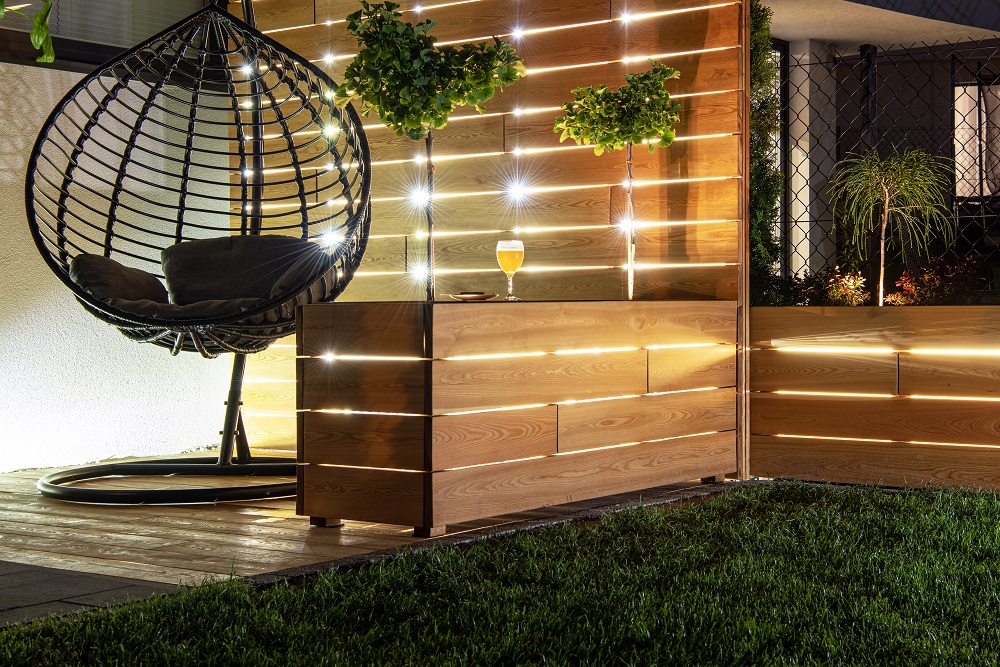 Outdoor lighting upgrades and installation is an excellent approach to improving the appearance of your yard. Installing lights on the patio, porch, pool, or garden area improves the safety and functionality of the place. It also improves the appearance of the house.
To save money, many homeowners choose to install lighting themselves. However, because electrical work is complex and dangerous, it is best to engage a reputable lighting electrician for all home and commercial outdoor light installation needs. Working with professionals guarantees that the task is completed accurately, on schedule, and within budget.
JG Beacham Electric offers a full range of outdoor lighting services for residential and commercial customers, including wiring, outdoor switches, GFI circuits, and motion sensors. Our certified electricians have the skills and expertise to efficiently install any walkway, road, parking lot, pool, hot tub, play area lighting, building lighting, plant lighting, or outdoor signage lighting. Contact us today for all your outdoor lighting needs!
Top 5 Reasons Why You Should Hire A Pro For Lighting Installations And Upgrades
Here are a few convincing reasons to hire a professional electrician to install and upgrade your outdoor lighting:
1. Create The Ideal Layout
Proper lighting placement is critical to get the most out of the installation. Professionals can advise on the best lighting alternatives to employ, where they should be placed, and how to operate them. In addition, they can create a one-of-a-kind plan that considers architecture and landscaping to draw attention to significant areas while lighting the entryway and paths sufficiently. Professional electricians have the knowledge and skills to make your home stand out.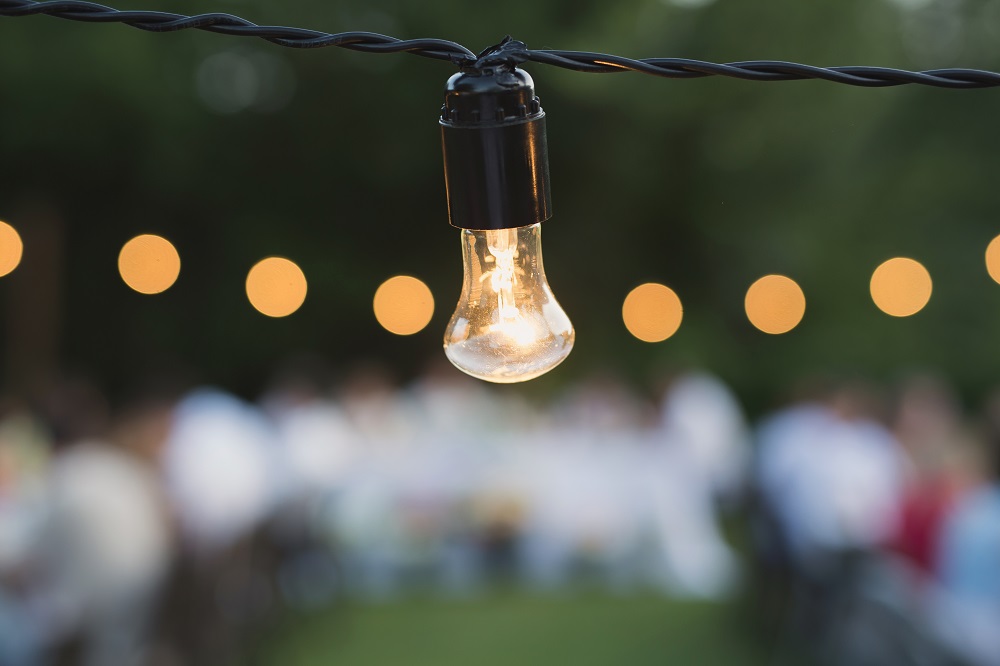 The key to maximizing the benefits of outside lighting is proper installation. Professionals have the necessary knowledge, training, and expertise to finish the project quickly and effectively while ensuring its long-term viability. In addition, they have the necessary tools and equipment for proper installation and a working knowledge of electrical codes and principles.
Experienced electricians will use the proper installation techniques and take precautions to avoid overloading the home's electrical system, resulting in electrical fires or electrocution. In addition, qualified electricians know that outdoor lighting will be exposed to various weather conditions and install the wiring appropriately to avoid tripping and other problems. They can also evaluate the current lighting system and repair or replace any damaged outlets or cables.
3. Exceptional Results
It is worth the money to hire a professional to manage the lighting installations. It produces a superior result in style, usefulness, and value than completing the project independently. Working with qualified electricians who have the necessary knowledge, ability, and expertise ensures complete satisfaction. In addition, they assure precision and optimum load balancing and stay updated on the latest trends and technological breakthroughs to increase the home's value
4. Saving Both Time And Money
DIY lighting projects are complex and time-consuming, and they may necessitate many efforts to obtain the desired aesthetic. Professionals guarantee that the project is done the first time correctly, saving time and money. Improper DIY installation can result in costly repairs and replacements down the road. Electricians work more efficiently, minimize costly mistakes, and recommend LEDs and other cost-cutting measures to keep energy expenditures under control. Contact a competent electric contractor for outdoor lighting installation and upgrades to minimize potential hazards and promote safety, security, and efficiency.
The Benefits Of Installing Outdoor Lighting
Below are the top advantages of installing outdoor lights.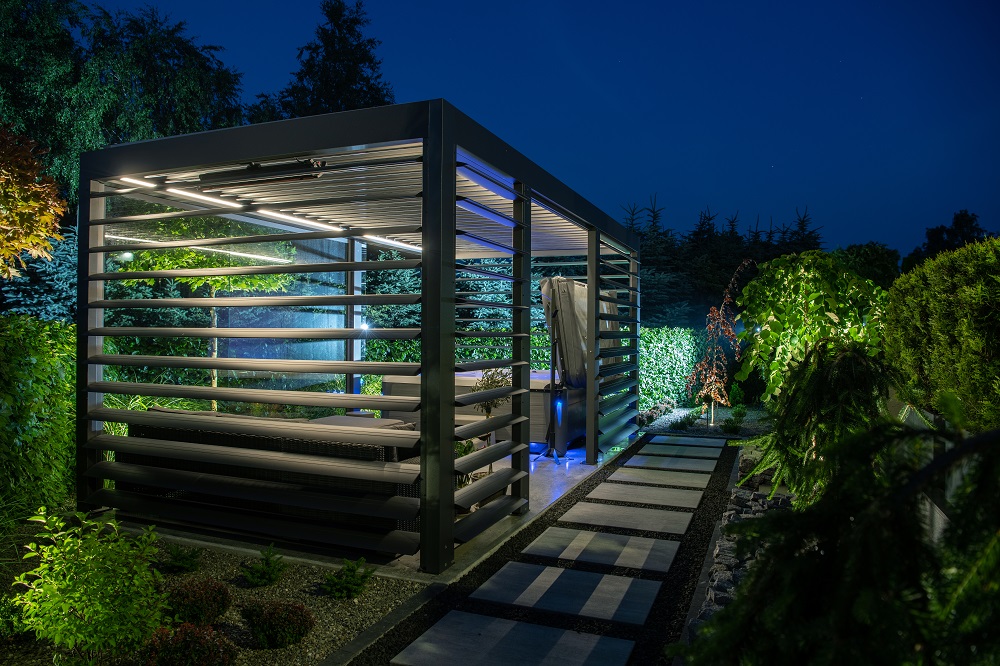 Outdoor lighting improves the appeal of your property. When the outdoor lights are turned on at night, they highlight your home's architectural characteristics and add to its beauty. If you operate a business, you may use colorful outside lights to create a distinct look and attract customers.
2. Functionality
You must have adequate outdoor lighting if you have a patio, deck, or other outdoor space. This will allow you to entertain guests in your outdoor seating area at night. Then you won't have to end a family gathering or party simply because the sun has set.
3. Security And Safety
Did you know that homes without exterior lighting are common targets for burglars? The darkness makes it easier to avoid being seen. By lighting up your home and making it difficult to hide, outdoor lights can help dissuade possible burglars. It will also enable you to quickly move about your yard at night without slipping or falling. Outdoor lighting means no more groping around in the darkness outside your home.
4. Improves Curb Appeal
Outdoor lighting may help you highlight the positive aspects of your property, regardless of its style. Any outdoor lighting can increase the value of your house when it comes time to sell. The extra safety precautions and the opportunity to use the outdoor space at night will appeal to potential buyers. If you trust JG Beacham Electric, we can use lighting to highlight the best elements of your home.
Frequently Asked Questions
Are Outdoor Lights Weatherproof?
JG Beacham Electric's outdoor lighting fixtures are designed to be used in all weather and seasons. The weather will not influence your lights if placed correctly and maintained as required for your unique lighting system.
How Do You Turn Outdoor Lights On And Off?
You can purchase accessories such as a timer and photocell to turn your lights on automatically at a set time or when it becomes dark. If you prefer to handle it manually, have an on/off switch installed by your electrician.
What Is The Average Cost Of An Outdoor Lighting System?
Estimates from JG Beacham Electric are based on the number of lights placed. Therefore, we provide a detailed cost and design plan before any work begins. It makes cost estimation and controls simple for both the designer and you. There will be no shocks this way. The cost is determined by the type of fixture and the number of fixtures to be placed.
Professional Upgrades And Installation Services Of Outdoor Lighting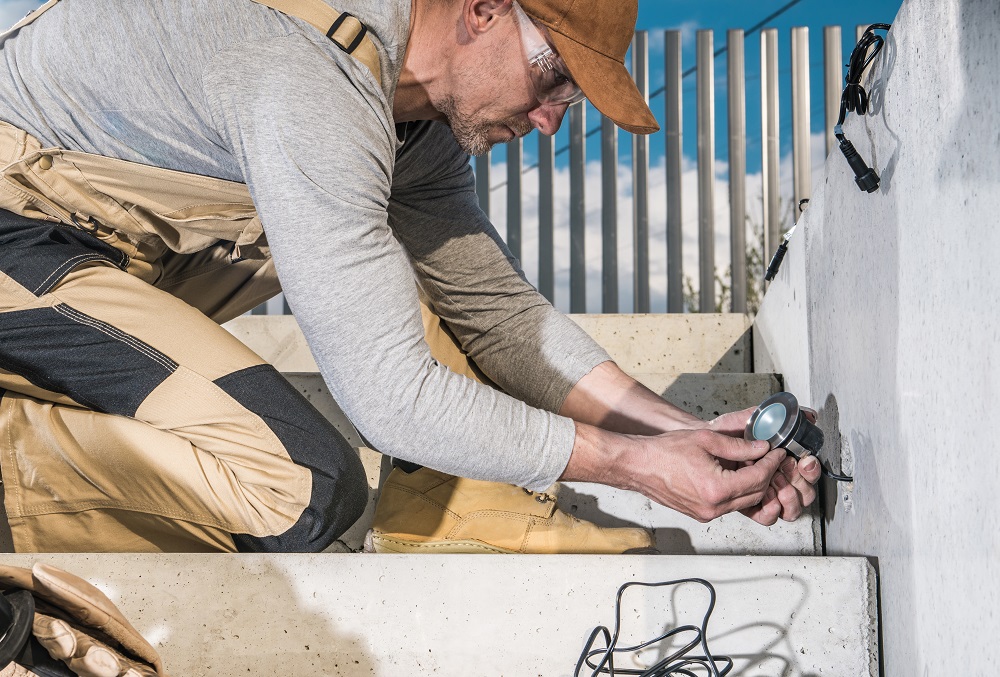 Because a lighting system has such a significant impact on your home's safety, ambiance, and property worth, there's no reason to settle for anything less than the best when it comes to outdoor lighting, which is what our team works to give.
JG Beacham Electric strives for precision by using accurate specifications and cutting-edge technology. Shortcuts are not an option in our industry. We understand that the best fittings and connections must produce the best quality results. We also ensure that your outdoor lighting system performs best by using premium components and state-of-the-art technology. For professional outdoor lighting installation and upgrades, contact us today!
Upgrades And Repairs To Electrical Wiring
Any wire leading to freshly renovated or added outlets, kitchen and bathroom remodel, recessed lighting, and larger appliances require frequent upgrades. Depending on the age of the wiring, it may also need to be replaced. It is particularly true when working with an older home or building. In addition, newer 200-amp services and home extensions or remodels requiring more electrical power necessitate wiring changes.
If you are thinking of getting Upgrades and Installation Of Outdoor Lighting Savannah GA, consider JG Beacham Installation Of Outdoor Lighting Contact us today to learn more about  Upgrades and Installation Of Outdoor Lighting . JG Beacham Electrical provides professional Installation Of Outdoor Lighting Savannah GA and upgrades. We offer full range of outdoor lighting services at the following areas of Chatham County, South Carolina:
Ready To Light Up The Night?
Call JG Beacham Electric At 912-598-6230 Now!
JG Beacham Electric
414 E 35th St, Savannah, GA 31401, United States
Learn More About:
https://76v.eb2.myftpupload.com/services/upgrades-and-repairs-to-electrical-wiring/
Contact Us
414 E. 35th St. Savannah, GA 31401