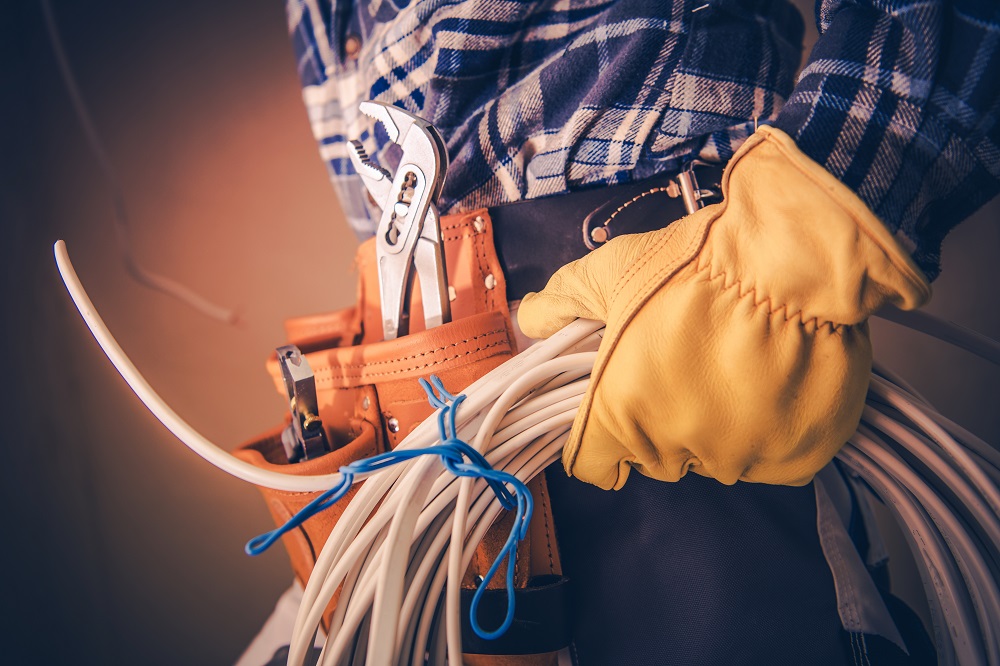 Choosing which electricians are worth calling if your home requires significant electrical repairs or if you want to improve your electrical systems can be challenging. 
Although numerous electricians are accessible, it is essential to compare different suppliers and decide which ones are the best. This blog discusses six characteristics to look for when choosing your electrician.
JG Beacham Electric, a premier provider of residential and commercial electrical services, including repairs, maintenance, and installation, knows how crucial it is to select the best contractor for your project. To assist you in accurately evaluating your alternatives before making a final decision, we have included some information for picking the best electrician in Savannah. In addition, discover the benefits of hiring a qualified, insured, and licensed electrician for your job.
Looking For the Best Electrician in Savannah?
Call JG Beacham Electric Today!
Six Characteristics To Consider When Choosing the Best Electrician in Savannah
1. Red Seal Electricians with Experience
Regardless of the size or complexity of the electrical project, experience is essential. Although many service providers have teams of journeyman electricians, only a select few can claim to have a team made up entirely of red seal electricians. A 4-year apprenticeship program, more than 6,000 hours of on-the-job training, and passing the Red Seal Inter-Provincial (IP) exam are all requirements for red seal electricians. This guarantees that regardless of the province or territory they are operating in, they have the skills and expertise necessary to finish any project to the criteria set by the federal government. Therefore, you may confidently choose a service provider, knowing they will only work with skilled Red Seal electricians on your project.
2. Credible Testimonials and References
An electrician's dedication to quality, safety, and customer satisfaction can be determined by reading client testimonials, reviews, and references. An electrician is probably worth engaging to accomplish your project if they have several evaluations that are largely favorable and can supply references upon request. On the other hand, if an electrician has a string of unfavorable reviews or declines to give references for previous jobs, they are probably not worth your time.
3. Strong Online Presence
If a customer has the time to do some research, they will first turn to the internet. Therefore, it's a good idea to closely evaluate an electrical company's social media presence and ensure that you can locate the company as a potential client.
Even better, look for favorable evaluations of their services on their website or Facebook page. Finally, check if they promptly and courteously respond to any online inquiries.
People are knowledgeable enough to look up profiles online when choosing which electrician to call. The electric company's online presence on Facebook, a website, or a blog can significantly influence your decision.
4. Strong Communication Techniques
A great electrician is ready to answer any challenging queries confidently from their customers. They are good listeners, execute their clients' requests, and give sound advice. On the other hand, a potential customer will likely view an electrician as inexperienced or unqualified for the work if they are slow to respond to any questions. Additionally, electricians should be prepared with a prequalified list of references who can vouch for their work, especially for large jobs.
Electricians should conduct themselves in the most professional manner possible. After they visit the site and make their evaluation, they should be able to provide a quote. Some electricians go as far as making their quote presentable, including some crucial items of what will be done, the timeline, and how much it will cost.
Despite their value, specialists might not be able to manage every aspect of your electrical project with the same level of expertise. In addition, projects involving electrical upkeep, installation, and repairs can appear too complicated since they sometimes require work on other parts of your house. For this reason, looking for an electrician that provides a wide range of services and has experience working on challenging projects is vital. Whether your project contains light fixtures, outlets, electric heating systems, exhaust fans, or a combination of other elements, doing this will ensure that it is finished properly.
Contact JG Beacham to learn more about our home and business electrical services. We are pleased to answer any questions about your project over the phone or via our online contact form.
Frequently Asked Questions:
What is the Highest Electrician Called?
The highest electrical certification is called a Master Electrician. Its criteria differ from state to state. However, the fundamental requirement for most states is roughly 4,000 hours of journeyman-level electric work, followed by a licensing exam to demonstrate in-depth knowledge of the National Electrical Code.
How Many Types of Electrician are There?
There are 23 different categories of electricians organized by expertise and accreditation. Electricians are trained, professional tradespeople responsible for ensuring electrical systems function correctly.
Should my Electrician Give me a Certificate?
After finishing the project, you should get a certificate to verify that the work complies with the relevant Building Regulations. Once you obtain the certificate(s) for the electrical work, store them in a secure location.
The Best Electrician in Savannah
JG Beacham Electric has been in business for more than five years in Savannah. We take pride in offering outstanding customer service, dependable personnel, and high-caliber work. We are a family-run company with devoted staff members. You can rely on J.G. Beacham Electric's skilled electricians and technicians to take exceptional care of your electrical needs.
Call JG Beacham Electric at
912-598-6230 Today for a Free Estimation!
JG Beacham Electrical
414 E. 35th St. Savannah
GA 31401
912-598-6230